Evoke's March Recap
01/04/2022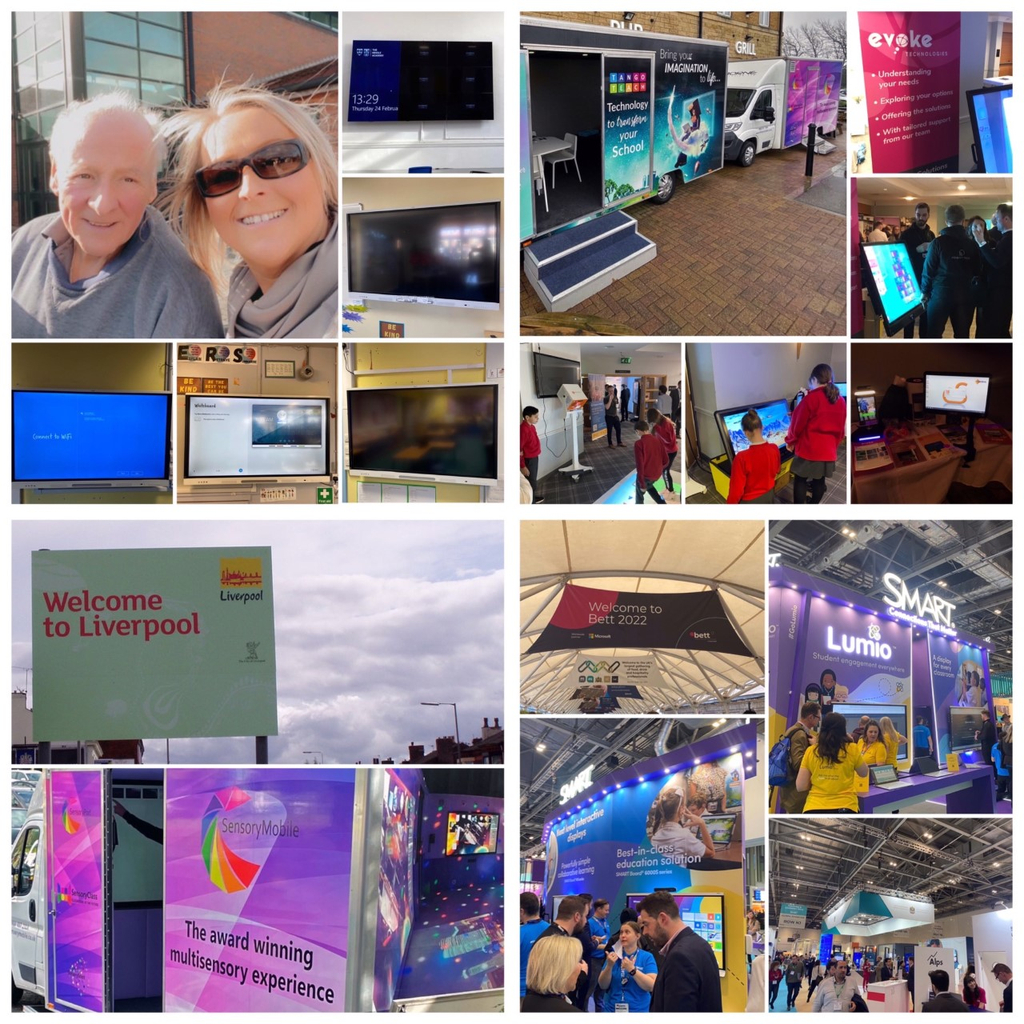 Want to learn about some of the many things the Evoke team got up to during March?
Our month began as busy as the previous had ended, as our install team started by de-installing and Installing replacement SMART Display Screens in local schools during their half-term holiday period.
There are SMART Displays for every classroom, and our range of high-quality interactive screens provide exceptional value at a great price. Classrooms become more connected, and learning is more engaging.
Simpler to deploy, use and support, SMART Interactive Displays are the solid investment for every EdTech budget.
We also attended PrimaryTech's Conference 'Reimagining the Role of Technology in Education' at the Village Hotel, where we got to showcase our Multi-Sensory Van, as well as our Interactive Floor, Touchscreen Table and Interactive Touchscreens, to the events attendees and other exhibitors. The Conference inspired the use, and shared the possibilities, of technology within education, showcasing innovative applications within teaching and learning.
You can see more about our Interactive Solutions we exhibited at the event here.
Did you spot one of our Sensory Vans this month?
One of this month's Multi-Sensory Van demonstrations that took place was in Liverpool, where our Financial Director also travelled across to showcase what our mobile solution has to offer to schools, and what they can achieve through the sensory and immersive technology it houses.
For more information, call Evoke on 01482 460920 or email our dedicated sensory team sensory@evoketech.co.uk.
At the end of March, some of the Evoke team attended the Bett Show 2022 at the ExCeL London, and was completely immersed by everything that is EdTech, seeing all of the exciting possibilities of what is the future of technology in education.
Tell Us How We Can Help
Fill out the form below and our team will be in touch as soon as possible.