Interactive Floors
20/02/2020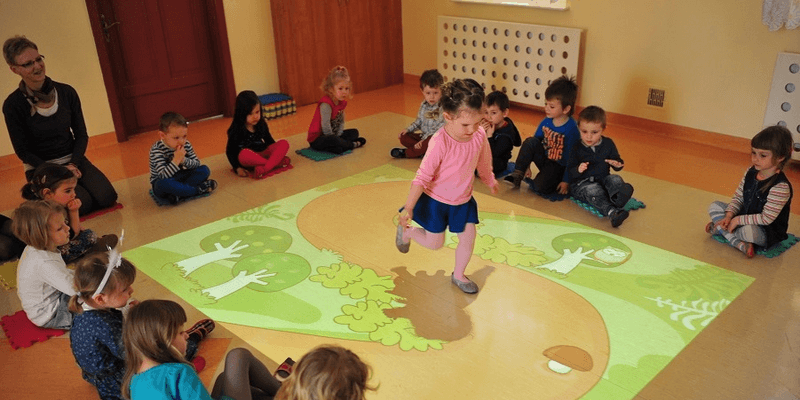 Educate the modern way
Research shows that children learn and retain knowledge better when they are both active and having fun. Interactive floors by Funtronic make learning fun and keeps children active at the same time.
Interactive floors are perfect for nurseries, children's centres and early years/primary schools. This education package provides a wide range of activities, promoting kinaesthetic learning in an enjoyable and engaging way. These activities cover literacy, numeracy and other parts of the curriculum which will lead to creative learning, team work and increased engagement.
A range of ready to play games and activities cover literacy, numeracy and other early years development. The entertaining nature of interactive floors by Funtronic also allows them to be used as a reward, plenary activity or even for physical activities during indoor play.
Funtronic – The interactive floor projection system
Funtronic is an interactive projection system that can be used on various surfaces including floors, tables and walls. The Funtronic system projects collaborative multimedia content and allows participants to interact with the surface using their hands, feet and objects, such as toys and gym equipment.
Funtronic is a versatile interactive solution with a multitude of fun, intriguing and stimulating activities which are suitable for a variety of areas from kids clubs and play areas to care homes, schools and sensory/immersive rooms.
The software packages boasts a vast library of uniquely designed games and challenges to ensure participants are always engaged. Whether you are looking for an interactive floor for entertainment or education, this is a great tool for stimulation, enjoyment, learning and of course fun!
Fun Times Ahead
Children and young people of today expect technology to be at the heart of entertainment and our interactive floors put it right there, in a fun and fascinating way which will give your organisation a competitive edge by creating an up to date children's attraction. Transform your conventional play area into a fun, entertaining and healthy interactive area by adding interactive floors. A multiple use area which is fun and entertaining and family friendly.
Interactive Floors for Care and Wellbeing – Senior
Interactive floors are not just for the young, they have immense opportunities across the whole age spectrum. They are suitable for people of all ages with different levels of mobility and allow people to interact, both standing, from a wheelchair or from a chair. There is no technology on the floor itself, therefore no tripping hazard is present. Bringing outside activities and new experiences into community centres, hospitals and residential care homes, the senior package helps to stimulate memory function, improve focus and cognitive ability whilst promoting social interaction and enjoyment. This is an enjoyable way to keep people active and engaged with friends, relatives and carers.
Therapeutic Interactive Floors
Funtronic with its creative interactive sensory experiences for children and adults with special needs will enhance existing spaces or sensory rooms quickly and easily, or can be incorporated into the design of new immersive spaces to create magical interactive environments. The interactive floor reacts instantly to the movement of people or objects over the surface and can create a wide range of visual effects such as water ripples, reveals and trails. They also encourage movement and interaction, whilst aiding communication and social skills through a wide range of sensory activities and games.
Tell Us How We Can Help
Fill out the form below and our team will be in touch as soon as possible.