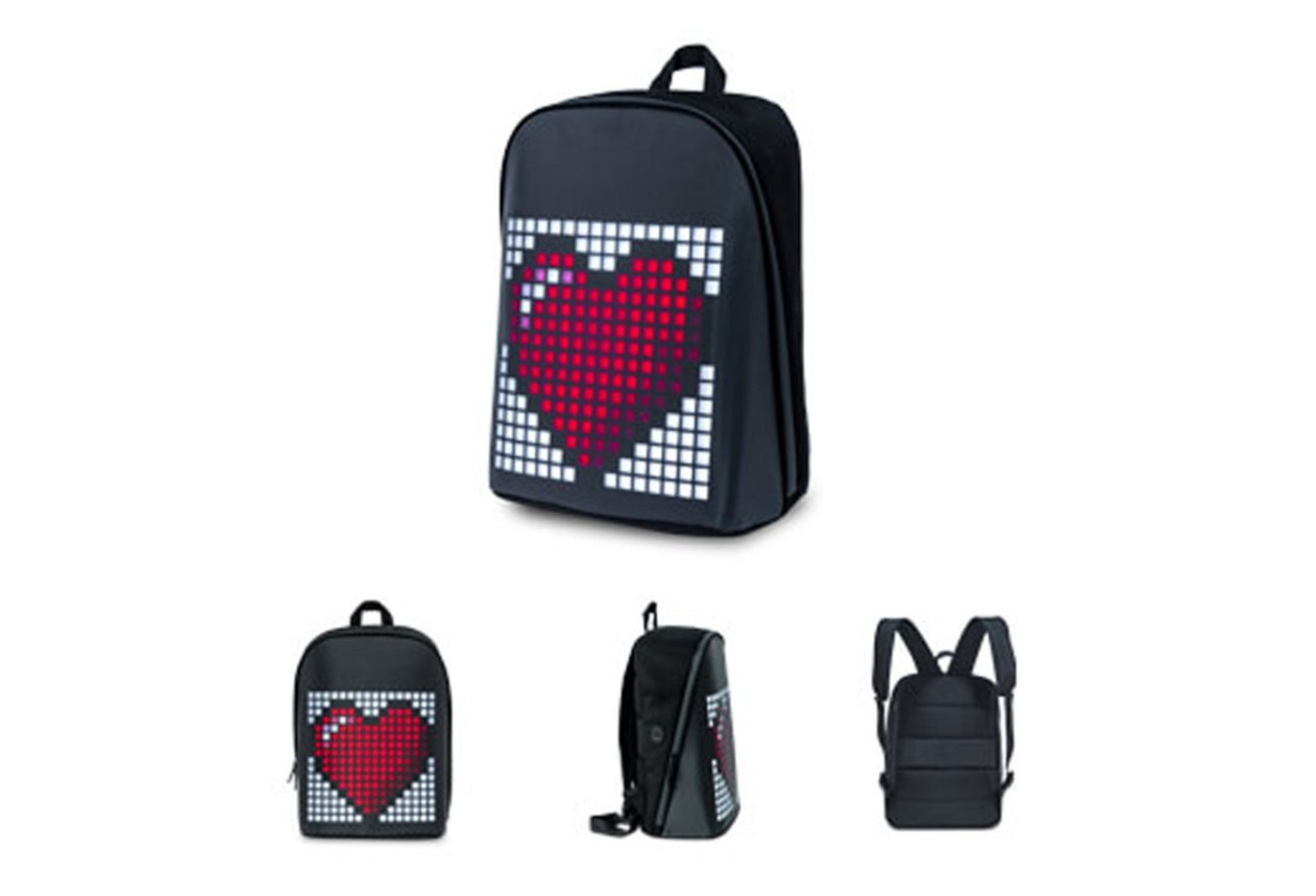 Highly functional
The Pixoo backpack is versatile and has useful functions including SNS notification, Alarm clock, Mini games which include Tetris, Magic 8, Snake, Flappy wings.
Safety
Travel safe with the illuminated backpack and bike-mount controls, so others will spot you easily in the dark while staying safe.
Lightweight
Pixoo backpack comes with different compartments to fit all your daily gear in from Laptop to your wallet. The Pixoo backpack has all the compartments you need from laptop pocket, Tablet pocket, bottle strap, luggage strap, and accessory pocket. The Pixoo backpack is a must-have to stand out in the crowds.
Specifications
Material
Polyester fiber, Cross-linked polyethylene,Sponge, XPE, EVA
Dimension
275 x 150 x385 mm
Capacity
17L
Weight
895g
Water Resistance
Water-resistant & Splash-proof
Setup steps
1) Connect backpack with a 2.0A Powerbank
2) Download Divoom App and connect Pixoo-backpack
Caution
Do not machine wash. Do not apply sharp object or excess force on the LED panel.