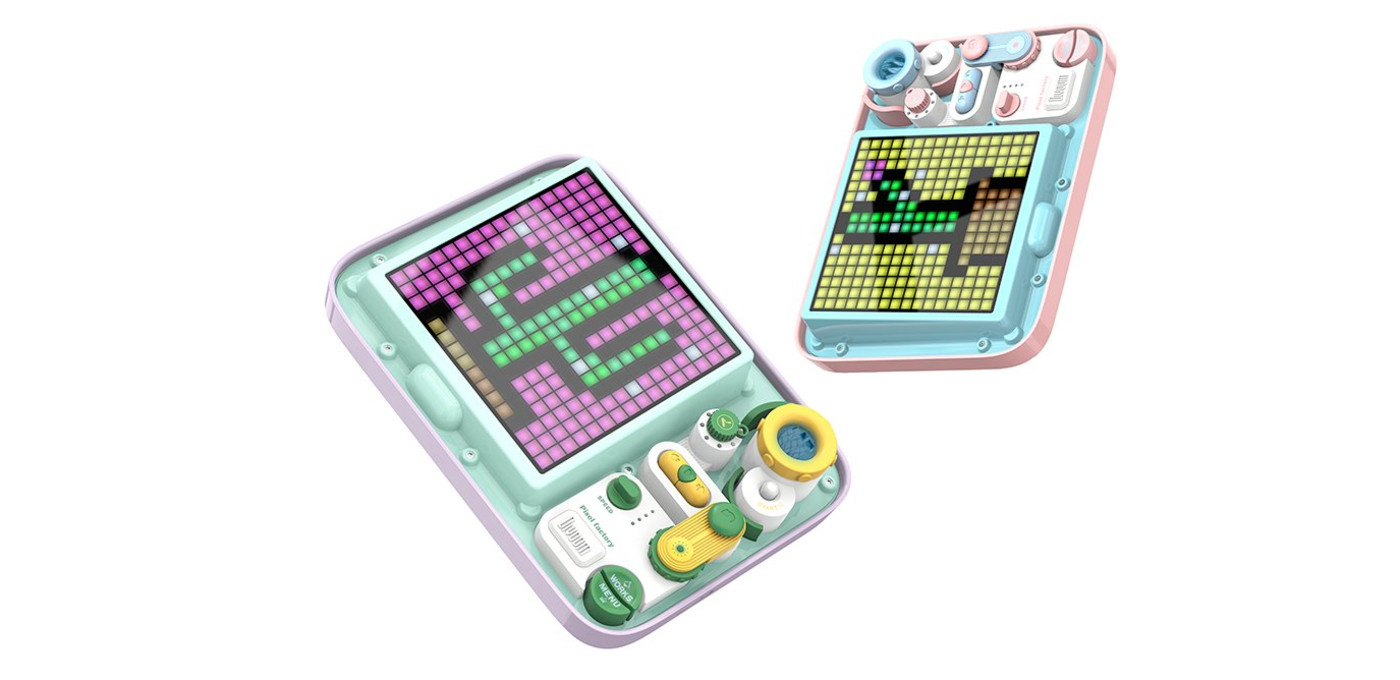 More than a drawing board
Drawing on the Pixel Factory is far more useful then you think, It helps develop and establish the following abilities:
Creativity

Communication

Confidence

Aesthetic Perception
Offers many daily functions and games
Design concept
The design concept for the Pixel factory is a creation of art with a 16 x 16 pixel touch display that sings its tribute to the great industry revolution.
The tactile user interface and mechanical style controls are easy to use and appeal to the younger children.
With the mechanic rotating buttons, you can once again experience the iconic symbol for that era creating art and animations with ease using the Pixel Factory
With safety being a priority the Pixel Factory is built with premium quality materials, and it is safe for Pixel artists for all ages.
Specifications
Charging Time - 4.5 Hours
Battery Life - Up to 14 Hours
Battery Capacity - 5000mAh
Battery Voltage - 3.7V
Recommended Charging - 5V-2A
Bluetooth Version - 5.0
Product Dimension - 297 x 225 x 63 mm
Product Weight - 1110g