Includes mini games from the legendary Tetris to Snake, Dice and Magic 8 Ball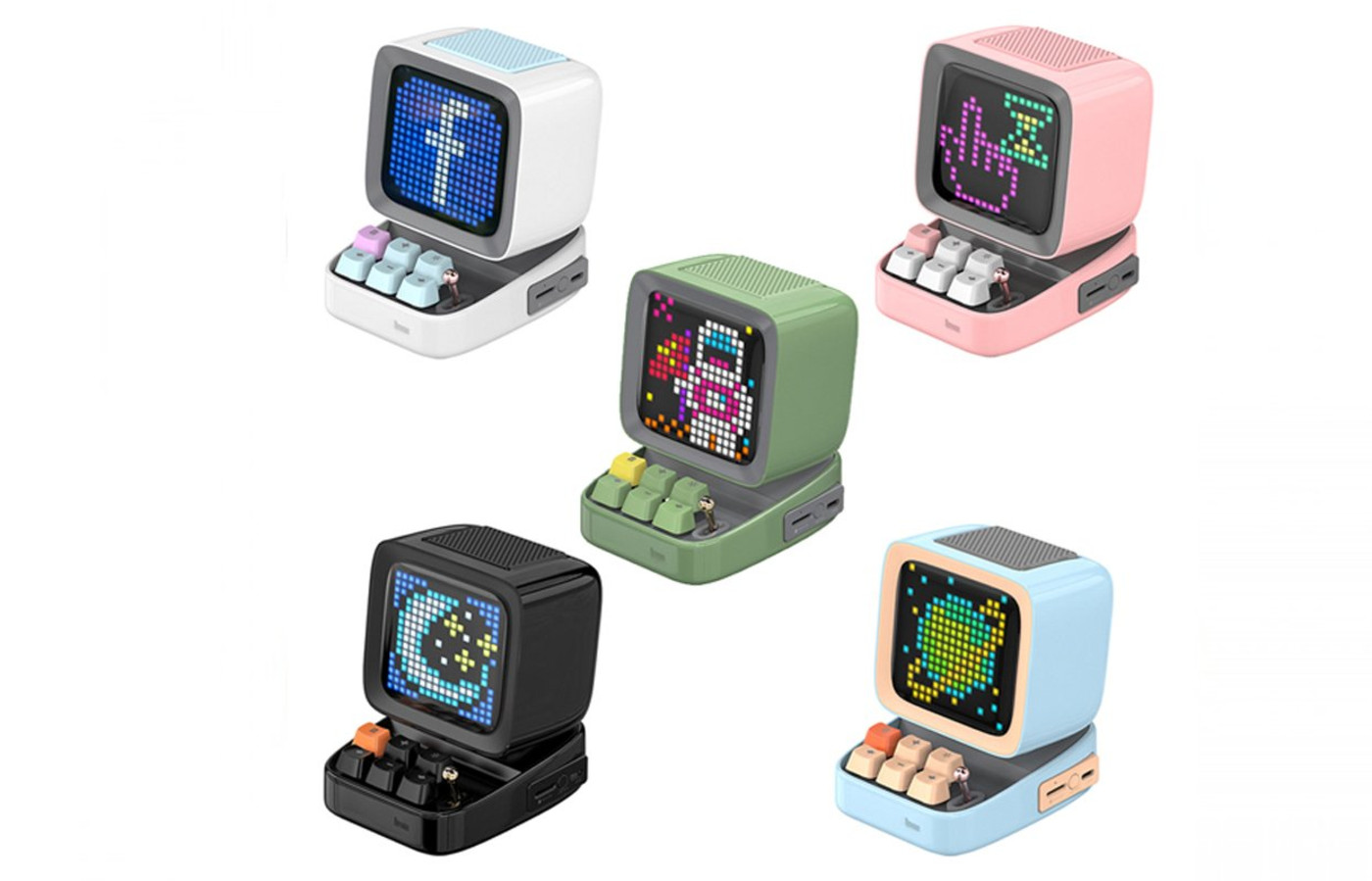 Huge entertainment features
The Ditoo is small but is packed with daily functions and endless entertainment which include Mini Games from the legendary Tetris to Snake, Dice, Magic 8 ball to name a few. Divoom smart is linked with the online weather service provider and can provide the latest weather information and forecast for you.
DJ mixer
Leaving a voice memo for the family? Ditoo can record a voice message up to a minute and will automatically erase after it has been played so your privacy always stays safe. Want to jam to your favourite beats? That's no problem for the professional DJ mixer and audio instruments at your fingertips, you can have hours of fun recording your own remix and show to your friends (Record / Playback remix, 24 individual instruments, 96 DJ sound effects).
The Ditoo is a great gift for anyone
DIY Pixel Art Creation
Create pixel art designs, animation and display text with a cool background. Best of all, you can share and interact with other pixel art fans around the world.
Multiple pixel art & animation creation tools
Scrolling text editor with customisable background
Picture / GIF pixilation conversion
Story design and share
More features availalble through software updates
Elegant craftsmanship
A retro decor that recalls the nostalgia memory of the classic PC.
Great audio quality
Advance acoustic hardware & technology all tunes by the Divoom audio engineers.
Personal assistant
Smart alarm, sleep aid (improve your sleeping experience with the calibrated lighting and sound) daily reminders and lots more
DIY Pixel art creative
Enhance the creativity and logic interact with the pixel art community.
Notifications
Never miss an important message, daily function, and entertainment feature the Ditoo provides a visual notification, even when your phone is on silent (Facebook, Instagram, Twitter & WhatsApp)