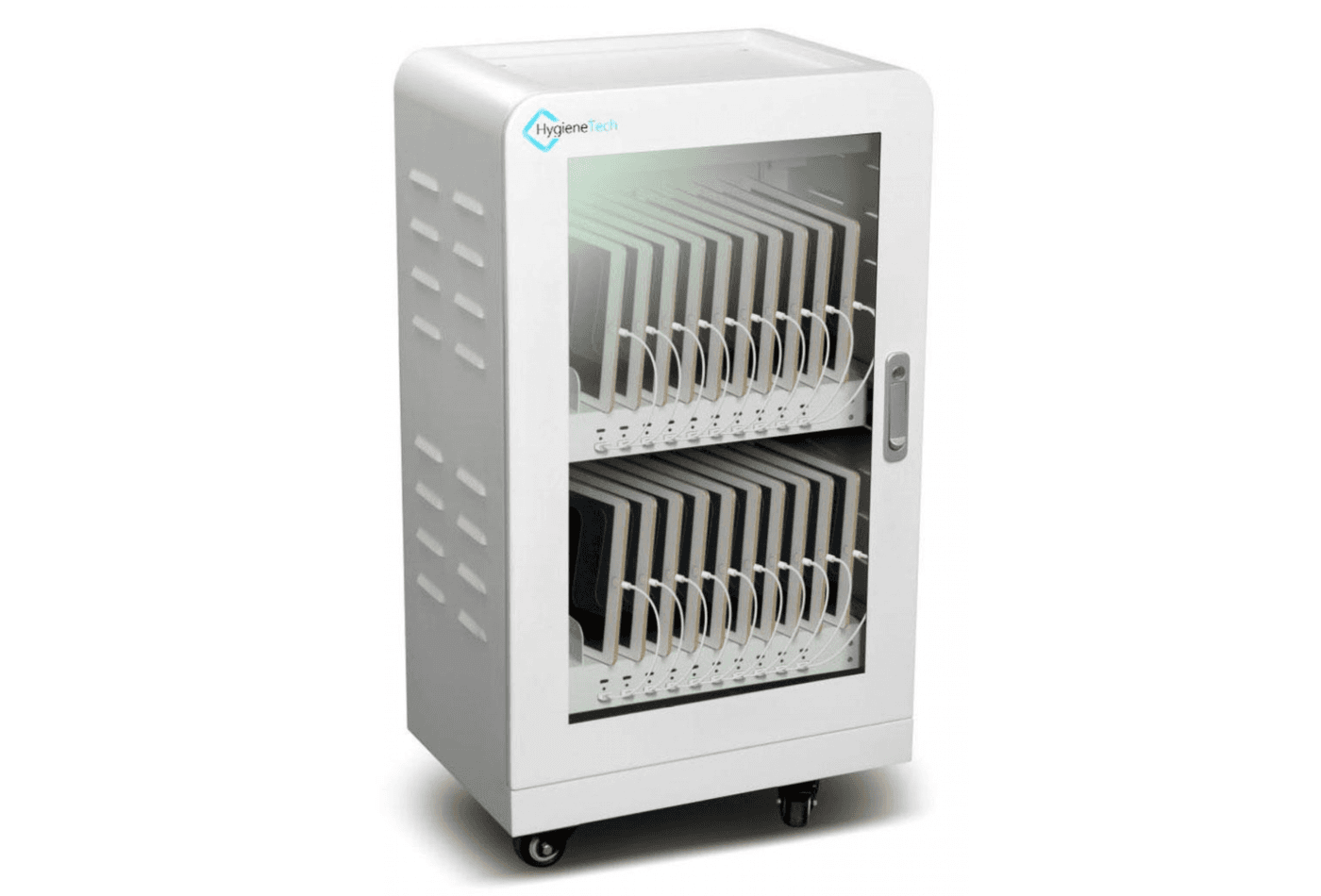 Quickly and effectively kill germs
Mobile devices harbour germs and viruses, particular in environments where devices are shared such as Nurseries, Schools, Colleges, Hospital and Workplaces. Includes both USB-A and USB-C connectors for compatibility with your existing device charging cable.
Our iPad and tablet solution not only provides convenient, secure storage and charging but also has a built in UVC sanitation lamps to ensure that all germs and bacteria are killed quickly and effectively. Giving you peace of mind if needed again during the day, just place the iPads and tablets in the storage device and start the sanitation ready for the next lesson or person to use.
Mobile Charging Stations for iPad & Tablets Enquiry