Disinfectant Fogging Machine
The Disinfectant Fogging Machine is available in Mains powered and Cordless
Advantages
The unique hose allows you to bend at any angle. Instant-on/off switch for efficiency spraying
High-efficiency spraying
Rotating Spraying without any blocking
Air pressure auto-locking spray head to prevent leakage
High-power motor for high-speed spraying
Technical Data
Consumption (Total) 4.9L
Consumption (ML/MIN) 22.7ml/min
Spraying Distance 8M
Voltage 110-240v AC
Power 800W
Tank Capacity 5L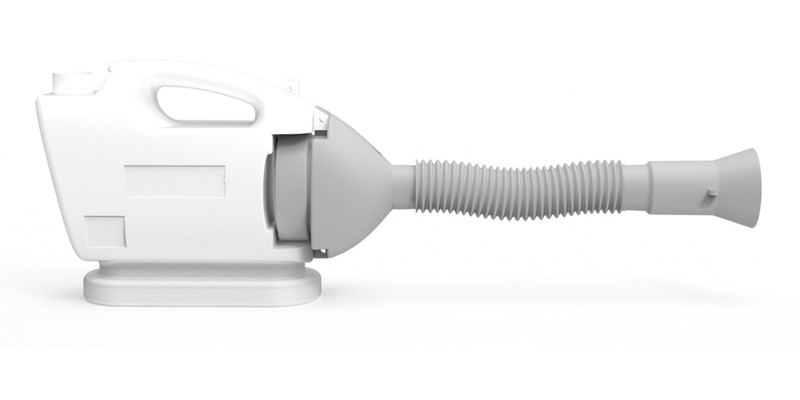 Prices from £289.00 + VAT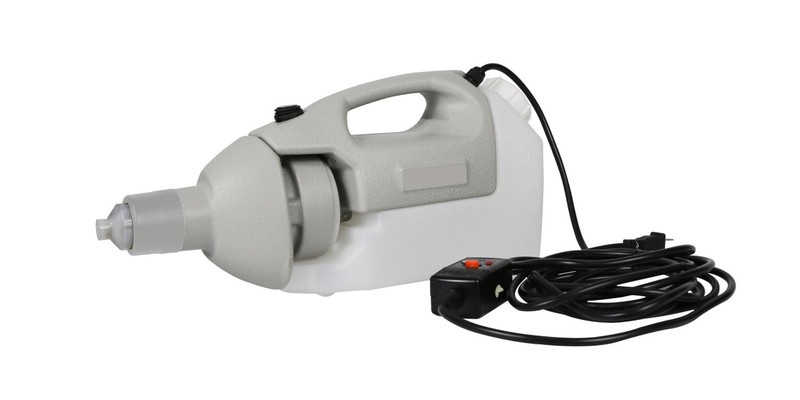 Prices from £135.00 + VAT
Mini Mister Fogging Machine
The Mini Mister Fogging Machine is available with Mains Power and a Cordless version
Advantages
The unique nozzle design allows you to target areas
Instant-on/off switch for efficiency and convenience
High-efficiency spraying
Rotation sprayer without any blocking
Air pressure auto-locking spray head to prevent leakage
High Power Motor for high-speed spraying
| | Level 1 | Level 2 | Level 3 |
| --- | --- | --- | --- |
| Nozzle size | 1mm | 0.5mm | 0.mm |
| Consumption (l) | 1.6l | 1.6l | 1.6l |
| Consumption (ml/min) | 62ml/min | 42ml/min | 26m/min |
Recommended Fogging Solution
5 litre
Effective against Coronavirus
Kills 99.99% of germs and viruses
Food Safe
Effective within 5 minutes!!
Super antiviral disinfectant's powerful formulation kills a range of pathogenic viruses in under 5 minutes. The safe formula is suitable for use on most non-porous surfaces and leaves treated surfaces safe for human contact after being used as directed. This V2 antiviral disinfectant is highly effective as it eliminates 99.9% of germs and bacteria, to reduce the spread of viruses. The solution is both non-bleach and non-tainting, so it is safe for usage in environments where food is present.
Choice of Buying Options
This antiviral disinfectant is available in 1 or 2 pack sizes, with auto-top up also on offer so you can stay stocked up on this great anti-virus disinfectant at your workplace.
Independently tested February 2020 to European Standard BS EN 14476
Effective according to BS EN 14476 against enveloped viruses which includes coronaviruses
Effective within 5 minutes
Cleans and disinfects
Non-bleach formula
Safe for food preparation areas
Non-tainting
General-purpose sanitiser
Tested to BS EN 14476, BS EN 1276 & BS EN 13697